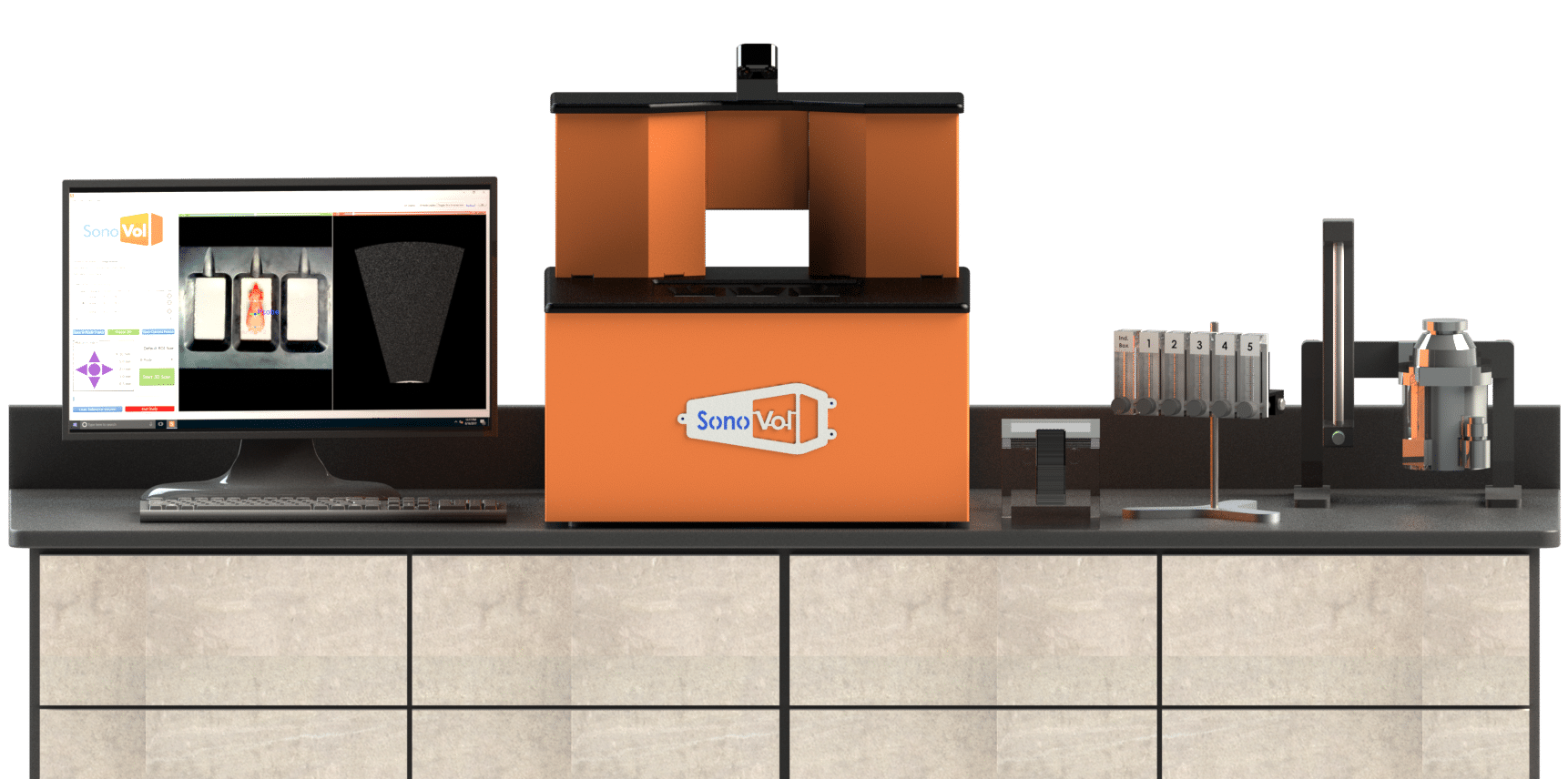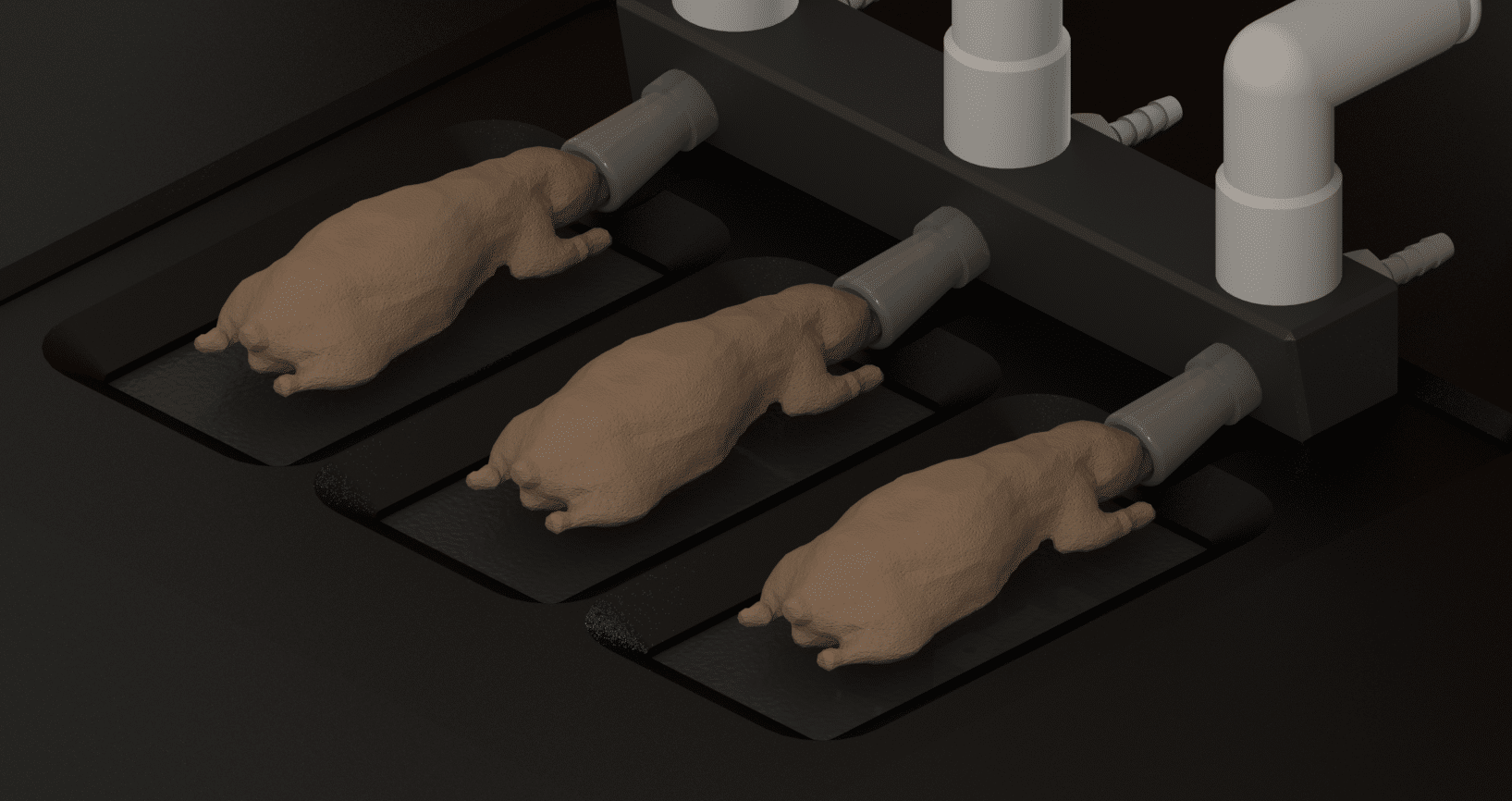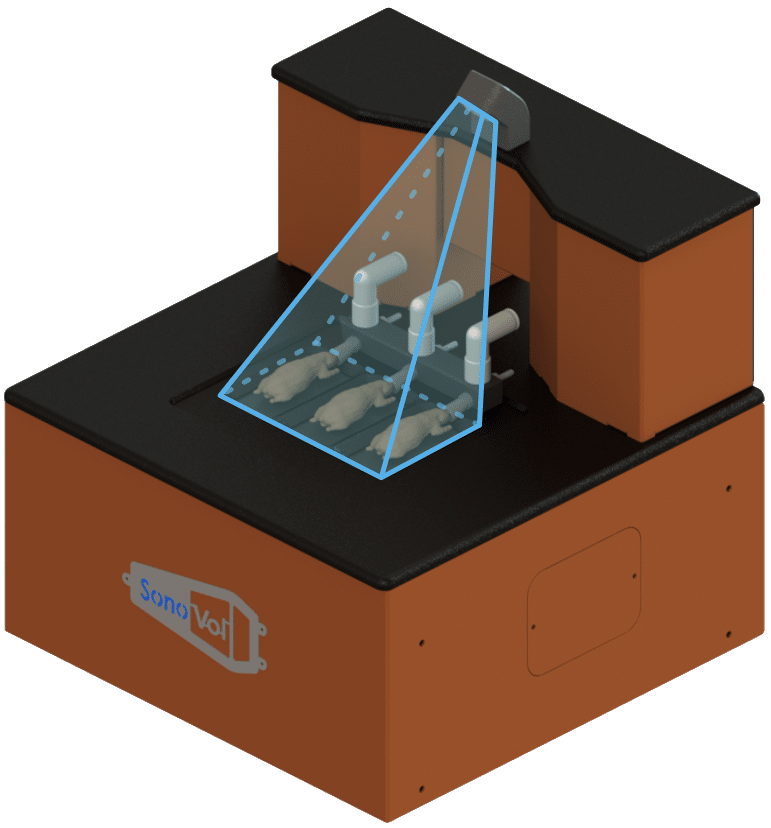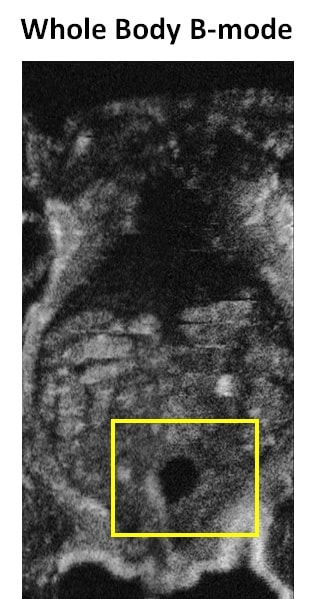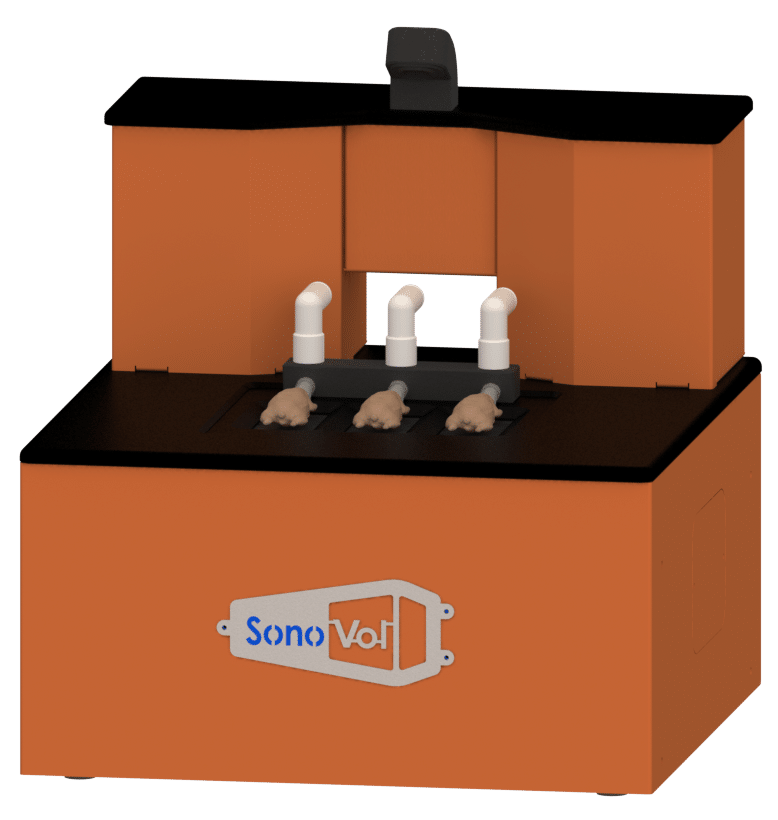 Effortless High-Throughput Imaging
Vega marks the launch of SonoVol's fully-automated benchtop ultrasound platform.  Automated robotic acquisition enables researchers to rapidly determine tumor size, location, morphology, and vascular density. Precise movement of the transducer through robotic motion control contributes to standardized results with every study, regardless of user.

---
Featured Technologies
Acoustic Angiography™
3D Ultrasound
---
Multi-Mouse Capability
The Vega has 3 individual imaging bays.  With the provided anesthesia multiplexer, researchers can supply unique anesthetic flow rates across multiple stations (i.e. induction chamber, prep area, 3 mouse imaging bays) for easy management.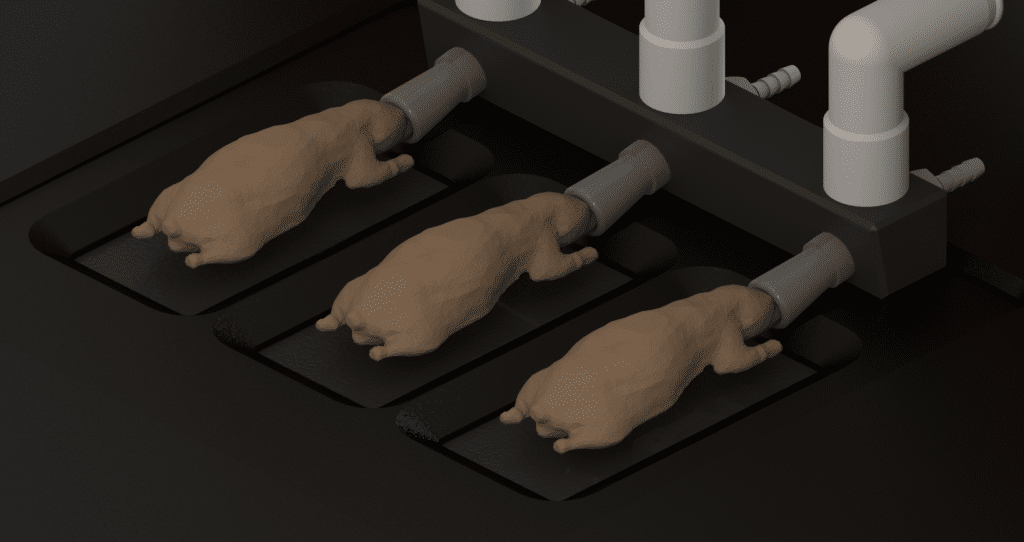 Quick Tumor Segmentation
Tumor data can be segmented to create 3D ROIs with auto-generated volume statistics that can be exported via the CSV file type.  Segmentations can be drawn across Coronal, Axial and Sagittal views for even more accurate volume statistics.

Live-View ROI Selection
Data acquisition is simplified with user-traced ROI's over a real-time image stream of the 3 mouse imaging bays.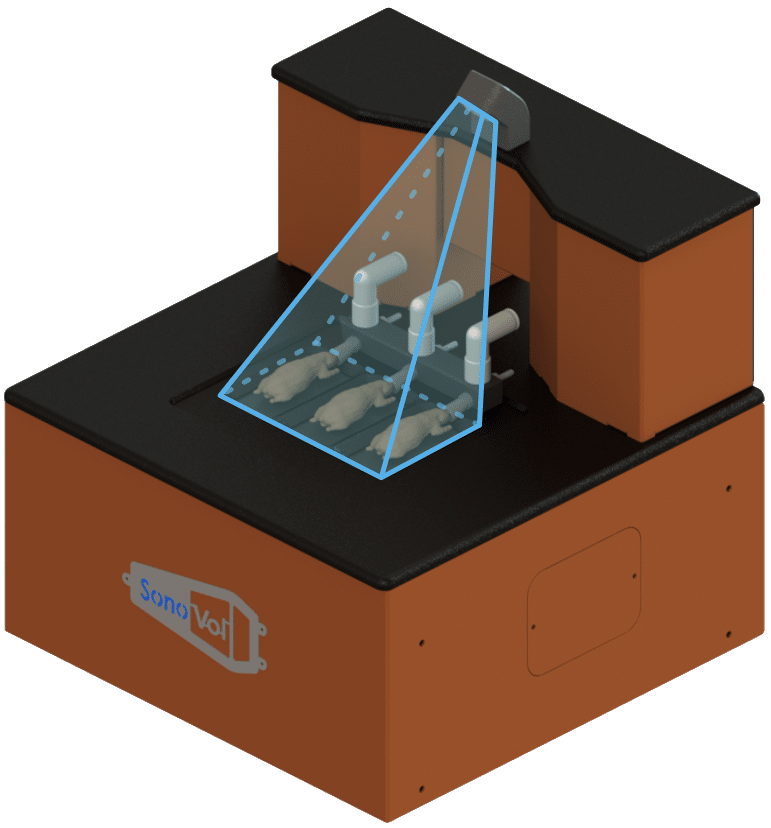 DF226 Transducer
Included with every Vega is the DF226 transducer – uniquely manufactured to support Acoustic Angiography™ imaging.


Technical Specifications
Transducer Acoustic Parameters
System Parameters
Transducer Type
Dual Frequency Wobbler
Number of Mouse Bays
3
Focal Depth (mm)
19
Scannable Region (mm)
108 x 50 (each bay)
Acoustic Angiography Resolution (μm)
150
3D Frame Spacing (mm)
0.05 – 2.50
B-Mode Resolution (μm)
60
Image Export File Types
MHA / MHD
---
Accessories
Workstation computer
Unlimited Licenses of SonoEQ (also pre-installed on computer) for your lab
Anesthesia system
Ultrasound gel supplied for your first 100 imaging studies
---
Join Our Early Adopter Program