Widefield ultrasound imaging lets you see more.
3D Ultrasound in action: collect your 3D data set in less than 1-minute
The wide-field 3D ultrasound acquisition mode enabled by SonoVol® technology allows nearly every organ system to be visualized in a single one-minute scan.
No time is lost trying to ensure the tissue of interest fits within your 2D or 3D image – the Vega® gives you the whole animal!
Imaging is performed from below the animal in a non-contact manner.
Visualize the entire mouse in anatomical context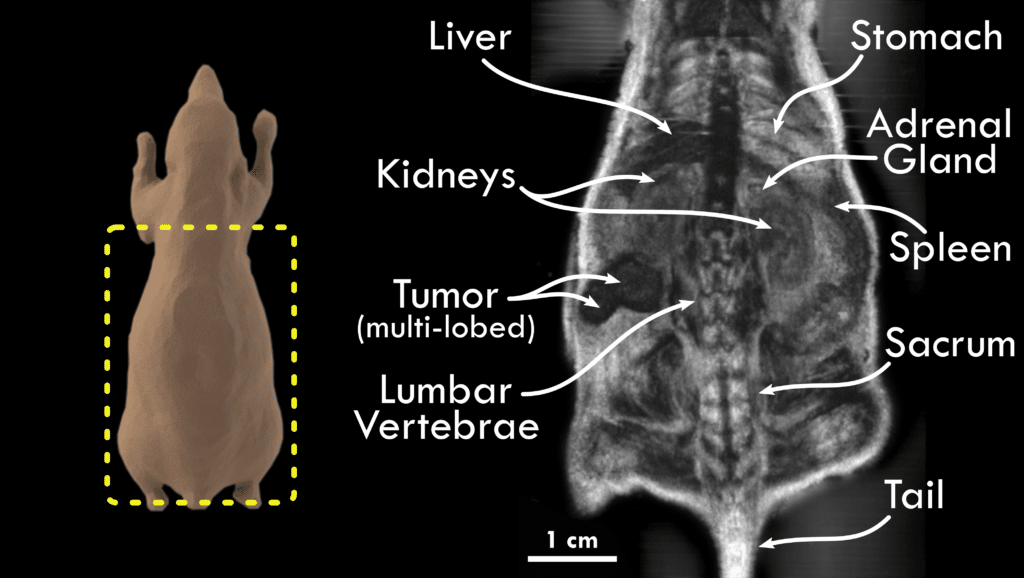 C-plane image reconstructed from widefield 3D ultrasound data.