Molecular imaging with
soft tissue contrast
The first imaging system of its kind
The Strata® brings the power of ultrasound and bioluminescence (BLI) imaging together for the first time.
Wide-field 3D ultrasound images are captured from below, while BLI is captured from above with a super-cooled CCD camera.
Study both anatomical, functional, and molecular signatures of diseases in a single easy-to-use workflow.
Evaluate microvasculature with optional Acoustic Angiography contrast-enhanced imaging module.
No sonographer required!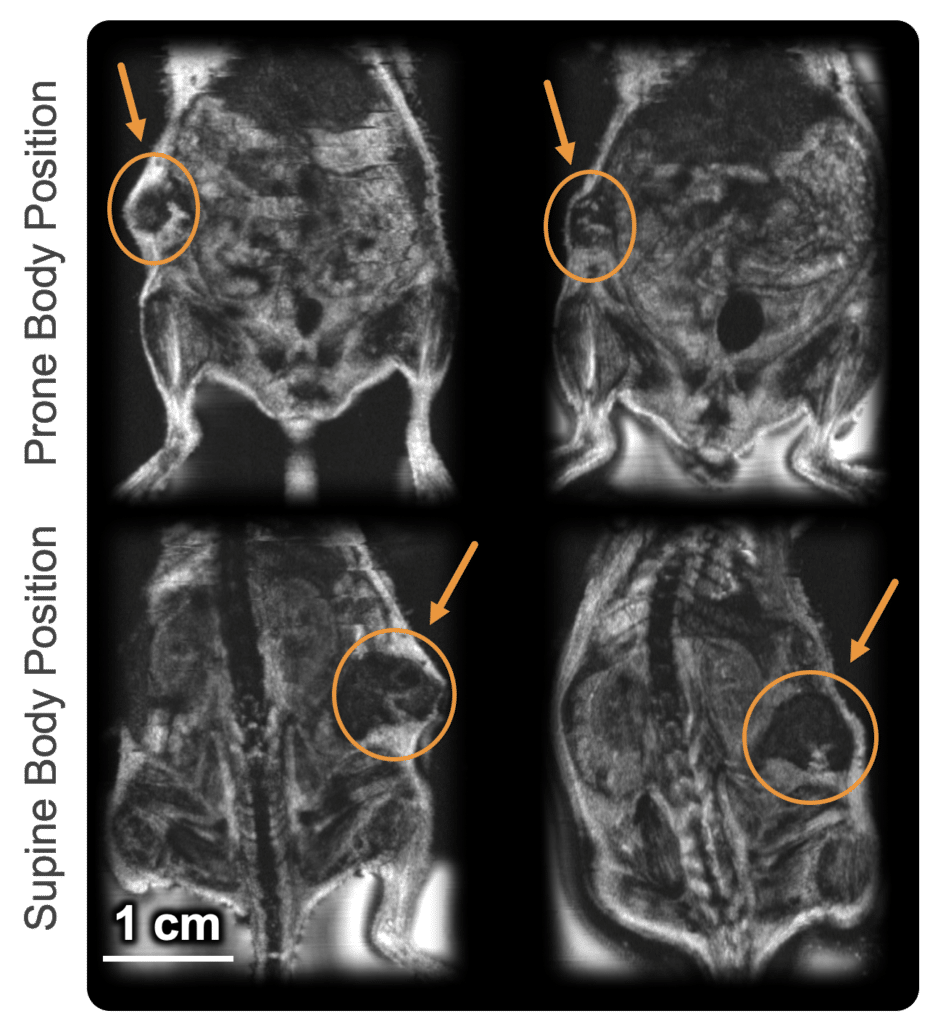 C-planes reconstructed from 3D volumetric data in mice with subcutaneous tumors (orange arrows).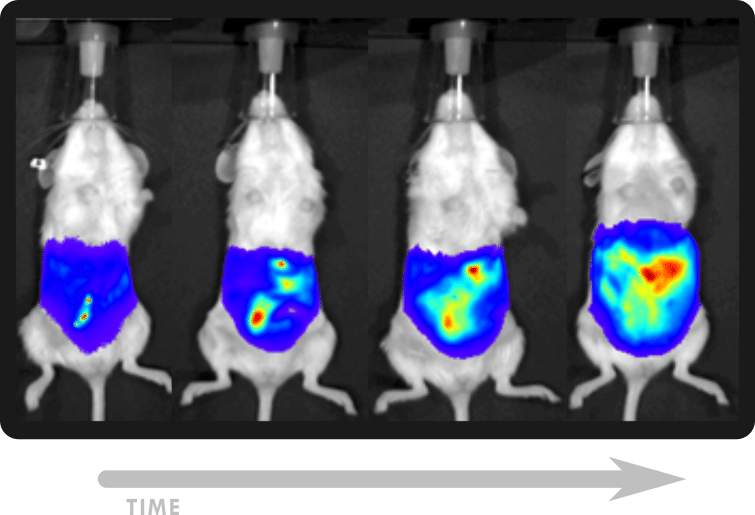 Same mouse imaged over several weeks. Luc-tagged tumor cells can be seen expanding throughout the abdomen.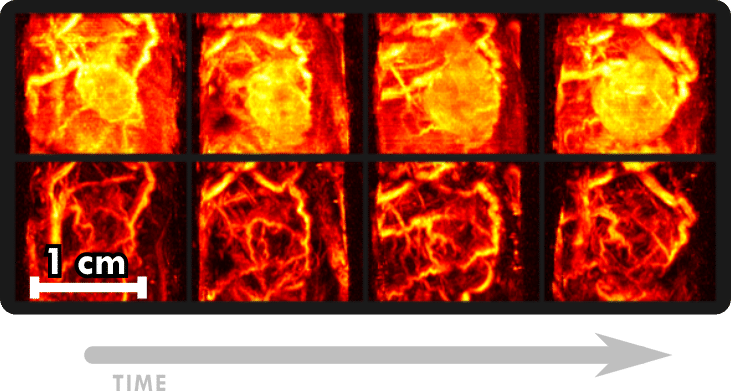 Acoustic Angiography used to visualize a tumor's microvascular supply evolve over time. Scale bar is 1 cm.
Analysis of drug toxicity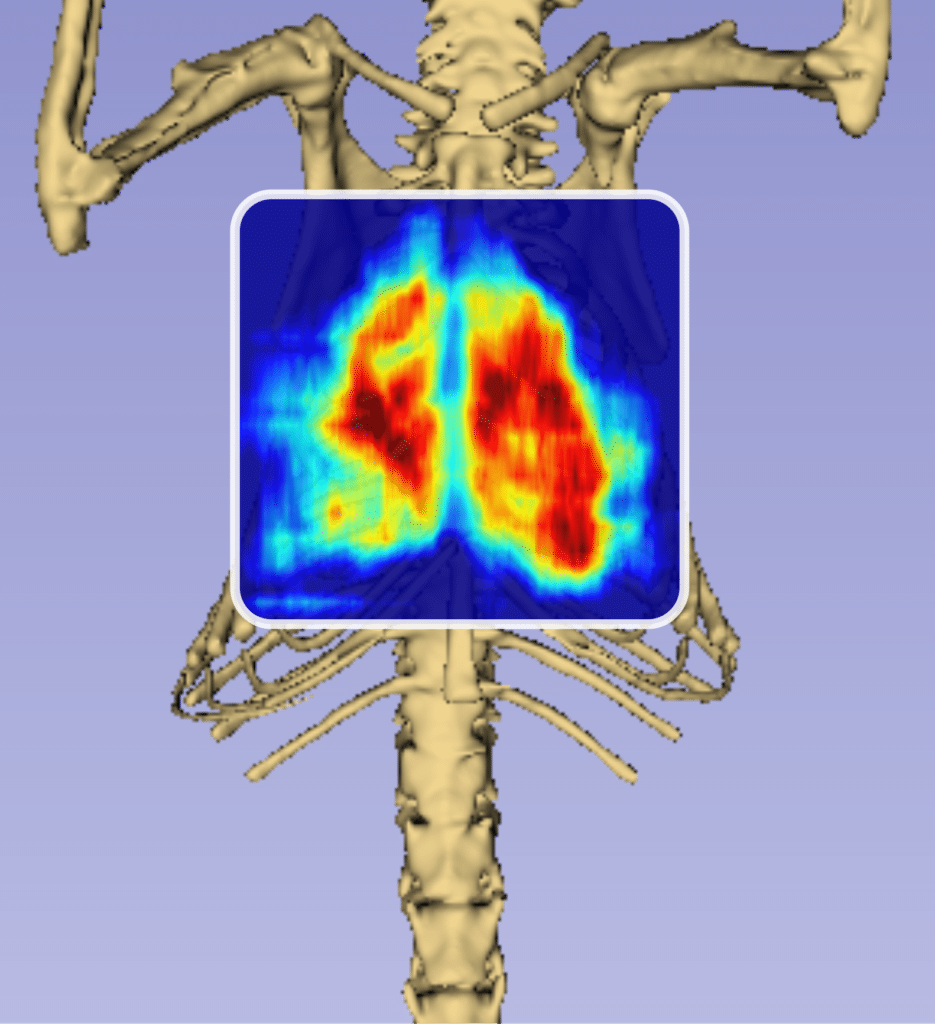 Heart detected automatically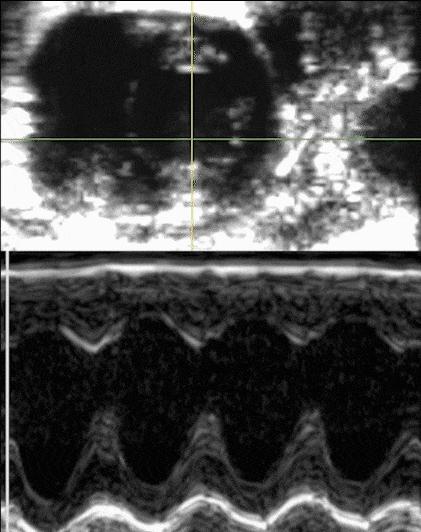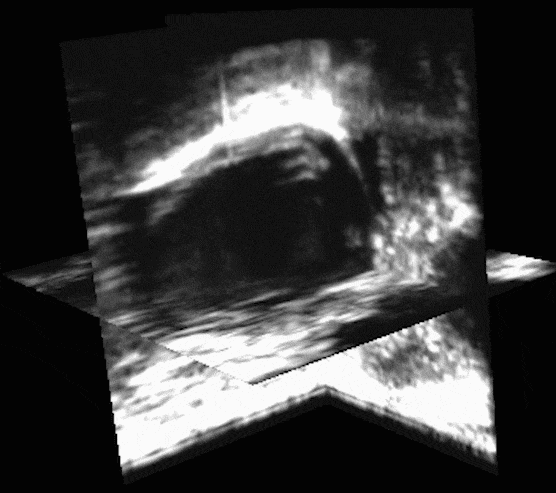 Cancer therapeutics can induce off-target effects, including cardiotoxicity.
Measure left ventricular ejection fraction (EF) and fractional shortening (FS) to evaluate toxicity of candidate drugs.
Tumor and cardiac measurements can be performed on the same imaging session without moving the mouse.
Never question your cardiac data integrity again with automated M-mode positioning enabled by SonoVol® technology!
Coming soon: non-ECG gated 4D cardiac imaging!