RESEARCH TRIANGLE PARK, NC – SonoVol is excited to announce a recent peer-reviewed publication featuring the Vega platform, "A new preclinical ultrasound platform for widefield 3D imaging of rodents," in the journal Review of Scientific Instruments. This study by Czernuszewicz et al., describes the underlying technology for the Vega platform and demonstrates the power of utilizing robotically driven ultrasound to capture highly-reproducible longitudinal data in a mouse xenograft model. Tumor-bearing mice were evaluated with the Vega over a period of several weeks using both tissue and vascular imaging modes to monitor the progression of the disease. Results showed that the Vega generated reproducible data across multiple users (regardless of who operated the instrument or who analyzed the data).
The Vega can be leveraged for many different types of preclinical research studies, such as non-invasive assessments of cancer or polycystic kidney disease (PKD), said Ryan Gessner Ph.D., SonoVol's CEO.
"We are committed to making instruments that produce highly accurate measurements of in vivo tissues, and that operate with smooth and efficient workflows. Our customers don't want to spend their time learning to be sonographers – they care about the biology and don't want the instrumentation to get in the way. Dr. Czernuszewicz's recent publication and collaboration with the UNC Chapel Hill team demonstrates the Vega's ability to deliver on that commitment."
The article is available for viewing on the publisher's website.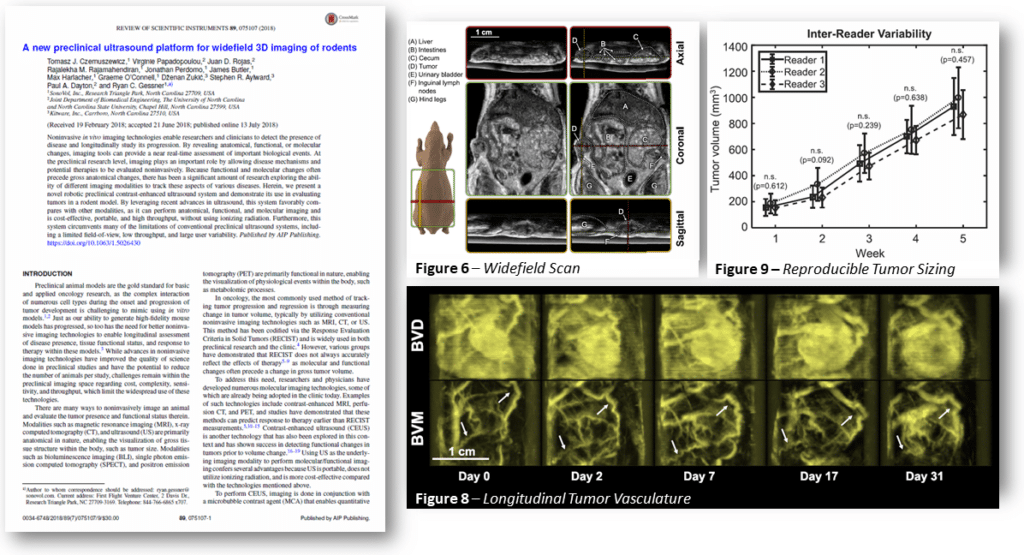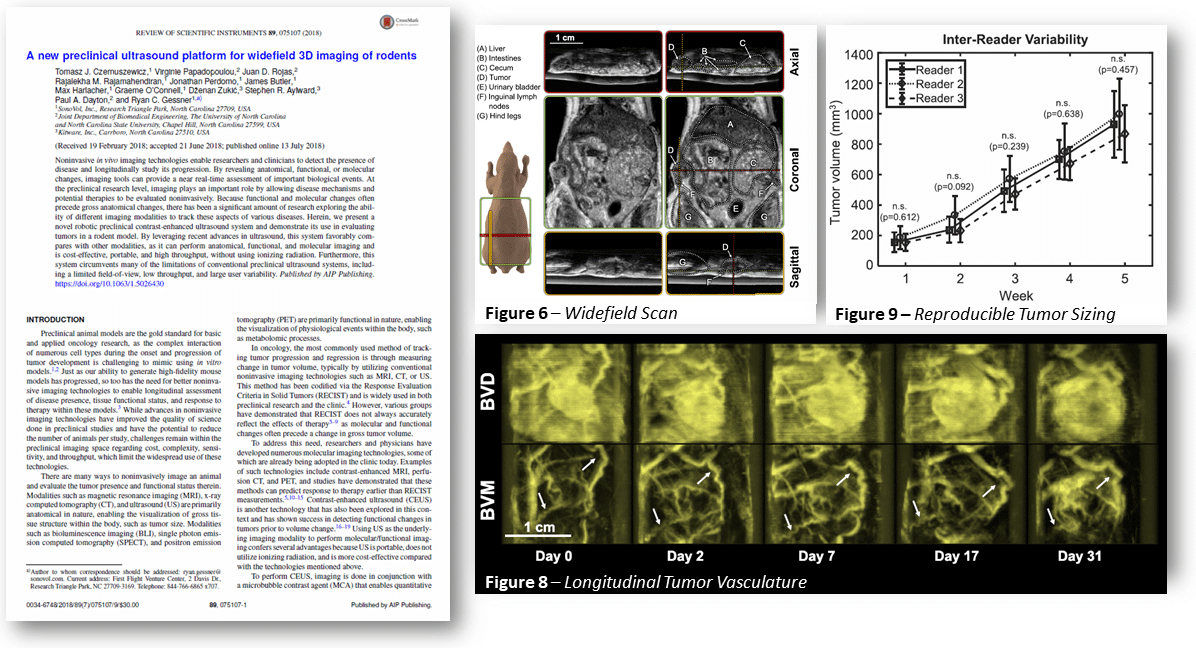 Citation: Czernuszewicz, TJ, et al. "A new preclinical ultrasound platform for widefield 3D imaging of rodents." Review of Scientific Instruments, 89, no. 7 (2018).