SonoVol™ Awarded Phase II National Institutes of Health SBIR Grant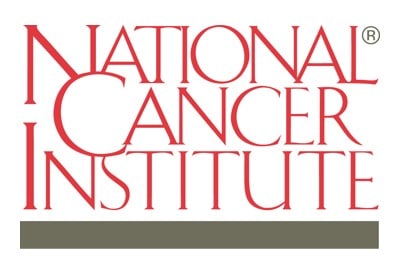 In a continuation of the Phase I pilot study to merge ultrasound and bioluminescence, SonoVol™ will add photoacoustics to its cancer imaging research platform. This two year $1.8M Phase II R&D project, entitled "Development of a mobile and automated platform for multiplexed multi-modality imaging" will begin within the next month. The system will be validated in collaboration with researchers at Johns Hopkins and UNC Chapel Hill. The device will include clinically translatable imaging approaches for tumor assessment, forming a direct link between preclinical findings and actionable clinical cancer assessment protocols.
North Carolina Provides Matching Funds for SBIR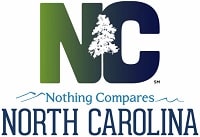 Through the One NC Small Business Program, SonoVol has received $65,000 in non-dilutive funding from the State of North Carolina. These funds will be used to purchase additional equipment, fund prototype development, and hire summer interns from nearby UNC Chapel Hill, Duke University, and NC State. We are grateful to the North Carolina Board of Science, Technology & Innovation for this program.
SonoVol Awarded Phase 1 National Institutes of Health SBIR Grant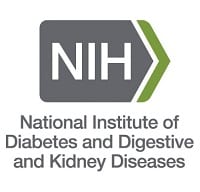 This project, "A Noninvasive Method for Tissue Stiffness Quantification In Small Animals With Shear Wave Elastography," is a new and exciting direction for the company's small animal imaging research platform. This non-dilutive infusion of $225,000 from the NIDDK was made possible by the expertise of the newest member of the SonoVol team and PI of the grant, Dr. Tomek Czernuszewicz.  Through this pilot study, our objective is to demonstrate feasibility of an automated tissue stiffness measurement device, with applicability across many different disease models. Congratulations to Dr. Czernuszewicz on receiving this SBIR grant.
Dr. Tomek Czernuszewicz Awarded Fellowship
SonoVol would like to congratulate Dr. Tomek Czernuszewicz for receiving the Small Business Postdoctoral Research Diversity Fellowship (http://nsfsbir.asee.org) as administered by the American Society for Engineering Education (ASEE).  He will be completing his fellowship at SonoVol where he will bring his expertise in new ultrasound imaging techniques.
Dr. Tomek Czernuszewicz completed his Ph.D. in Biomedical Engineering from the University of North Carolina at Chapel Hill in 2015.  Under the guidance of Dr. Caterina Gallippi, he successfully defended his dissertation "Atherosclerotic Plaque Characterization in Humans With Acoustic Radiation Force Impulse (ARFI) Imaging".
SonoVol selected for I-Corps program at NIH-NCI
The I-Corps six-week program provides NIH SBIR-funded companies with real-world, hands-on customer discovery training, facilitated by domain experts from the biotech sector. The SonoVol team will meet over 100 researchers in the preclinical imaging space, from end users to imaging core facility directors. The program also comes with a $40,000 supplement award to support travel to imaging centers across the world.
Learn more here: https://sbir.cancer.gov/programseducation/icorps
SonoVol Awarded Phase 2 National Science Foundation SBIR Grant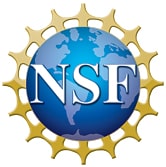 The National Science Foundation has awarded SonoVol a $700,000 Phase II SBIR award to develop their imaging technology. This project, "SBIR Phase II: Developing a new platform technology for 3D ultrasound imaging," is an extension of their Phase I STTR project from 2014. Our objective is to create a commercial-ready product with a set of features to address the pain points of our beachhead customers: university researchers, pharmaceutical companies, and government labs, with a specific emphasis in the cancer and cardiovascular disease research segments.
SonoVol Awarded Phase 1 National Cancer Institute SBIR Grant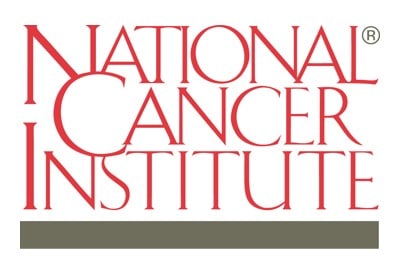 SonoVol is pleased to announce the receipt of a National Institutes of Health – National Cancer Institute SBIR award: "Development of an ultrasound-optical hybrid modality preclinical imaging tool." This award will infuse over $200,000 in non-dilutive capital into the company's product development engine.
The yearlong research and development effort is underway, and will result in the necessary hardware and software components to prove feasibility of a multi-modality SonoVol system. This device will combine the fastest and least expensive modalities from each class of imaging (anatomical and functional) when low cost high throughput ultrasound images are fused with functional optical images.
In the future, this benchtop hybrid-modality device should help reduce the cost and increase the pace of preclinical drug studies in both academic and industry settings by providing cheaper hardware and increased throughput.
SonoVol Awarded Carolina Kickstart Commercialization Award

UNC Chapel Hill's startup accelerator program, Carolina Kickstart, has provided SonoVol's first R&D grant award of 2015. This non-dilutive $50,000 capital infusion will enable several critical product development milestones.
Through this award, SonoVol will continue developing their proprietary robotic systems and corresponding software algorithms in-house, and with strategic partners within North Carolina.
For more information on this award: http://tracs.unc.edu/index.php/services/kickstart/funding
SonoVol moves to First Flight Venture Center
As the engineering team grows and product development efforts continue, SonoVol has transitioned from UNC's Kickstart Lab space to the First Flight Venture Center (FFVC), a technology incubator located in the heart of Research Triangle Park. The incubator was established in 1991 specifically to serve the initial needs of entrepreneurs and early stage companies in the Research Triangle area.
"FFVC offers 20,000 square feet of office and laboratory space for up to 40 emerging technology and life science entities.
FFVC has more than 20 years' experience in successfully launching new businesses in North Carolina. This success lies in FFVC's turnkey approach—the ability to enable client businesses to reduce both their initial capitalization requirements and their annual operation costs by providing affordable space with flexible terms, shared business services, technology support services, and management guidance and counseling. First Flight offers an on-going, informal mentorship program provided by other successful entrepreneurs in a variety of industry sectors, which has proven to increase the viability and success of our clients. FFVC strives to produce companies that graduate from our facility as financially viable and freestanding businesses. These incubator graduates migrate into the mainstream of the business community, creating jobs and commercializing important new technologies that contribute to a stronger North Carolina economy."
More information available at: http://ffvcnc.org/
Co-founder Gessner wins Award
Dr. Ryan Gessner has been awarded one of this year's Innovation Fellow Awards through Carolina Kickstart. The fellowships are part of a larger effort to translate discoveries made in UNC's academic laboratories into applications that can benefit people outside the university setting. As a recipient of the innovation fellowship, Gessner will receive a full year of salary support, as well as mentorship and support services from Carolina KickStart that include access to market research databases, free Small Business Innovation Research (SBIR) consultations, and auditing of business classes.
"The Innovation Fellowship Program is intended to tap student potential in forming university startups and retain highly trained talent to North Carolina," said Don Rose, Ph.D., director of Carolina KickStart. "Because the fellows are typically from the lab where the startup originated, the graduate student can provide important technical expertise in developing the product. It also provides the recently graduated PhDs with business training and experience in how science is commercialized."
Full press release available at: http://tracs.unc.edu/index.php/explore-nc-tracs/communications-center/press-releases
SonoVol moves into Kickstart Labs

The Genome Sciences building, located on UNC's campus in the Bell Tower area, houses KickStart Labs. KickStart Labs is located on the 2nd floor of the building and encompasses 6,000 square feet of fully equipped laboratory space. This Class A wet laboratory facility includes a cold room, reagent prep room, instrument room, storage room, chemical fume hoods, tissue culture hoods and shared technical equipment. Additionally, the space includes private office space, computer workstations, printing capabilities and access to conference rooms.
SonoVol is excited to enter this shared space with other UNC spinout companies to facilitate networking among entrepreneurs, enabling sharing of technical information as well as connections to investors, management, and service providers.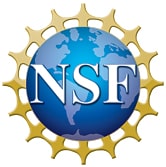 SonoVol is excited to announce the receipt of their first extramural grant. This infusion of $225,000 in non-dilutive funding was received through the Small Business Technology Transfer (STTR) Grant program of the National Science Foundation. The funded project, titled "An ultrasonic device for rapid tomographic rodent tissue and vasculature imaging," (PI: Gessner, Co-PI: Dayton) will enable the SonoVol team to develop prototype preclinical ultrasound imaging system and test it though a collaborative subcontract with UNC's Biomedical Engineering department. By creating an ultrasonic device that will provide tomographic images to researchers, the team at SonoVol aims to reduce or eliminate the typical need to utilize expensive MR or CT scans in certain research areas. Their hope is that this technology will allow researchers to obtain tomographic images quickly and at a reduced cost.
SonoVol joins NEO program
Carolina KickStart, part of the North Carolina Clinical and Translational Sciences Institute (NC TraCS), has supported university commercialization since 2008 and is well positioned to support SonoVol, LLC as part of its New Enterprise Opportunity (NEO) Program. The NEO Program's aim is to create more robust ventures from the University by partnering with faculty founders early in the technology and product development process. As part of this program, SonoVol will have hands on access to commercially relevant opportunity assessment, sound corporate governance, external legal and financial support, and engagement with local entrepreneurs to begin building out the management team for the company.