Mayo Clinic researchers validate Vega® for PKD assessment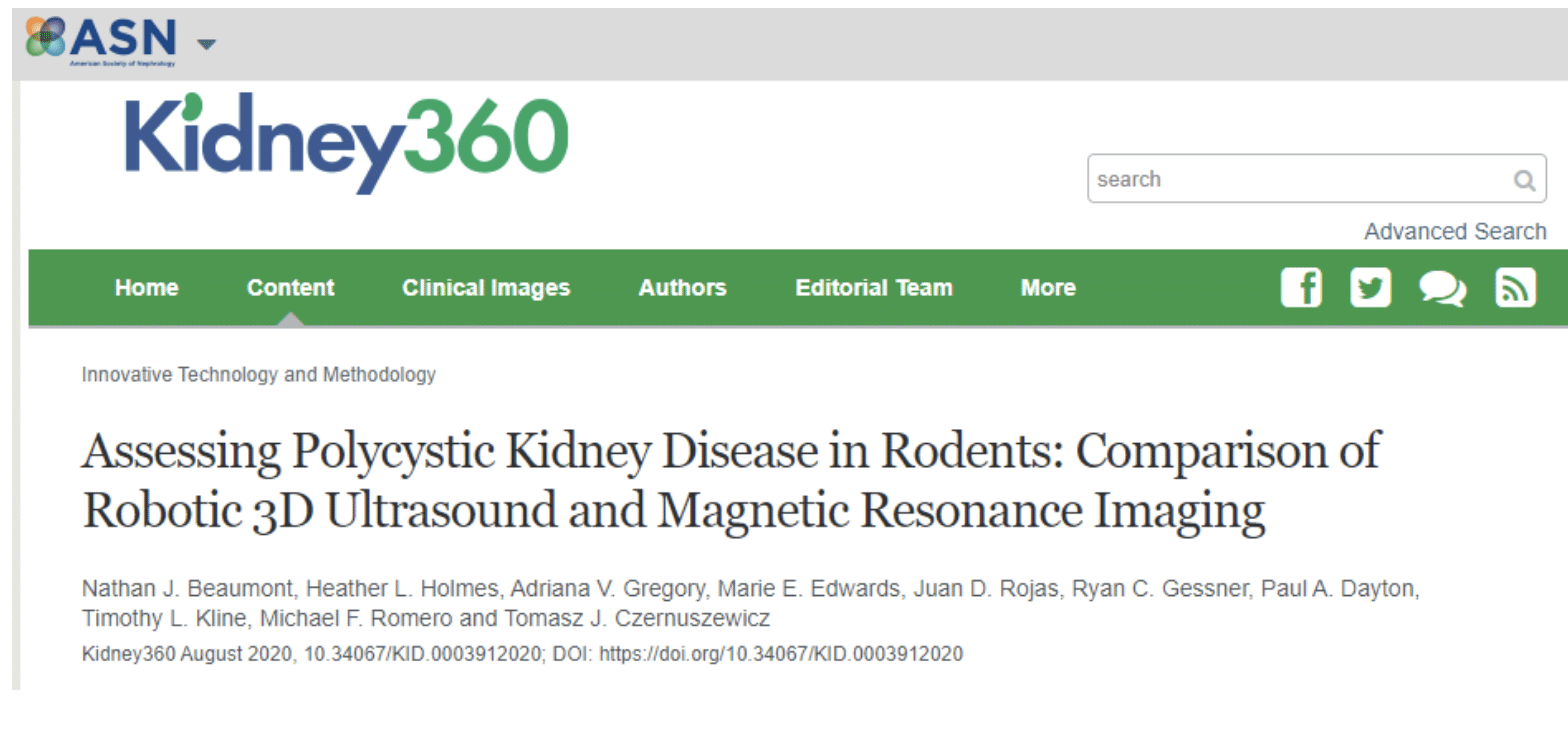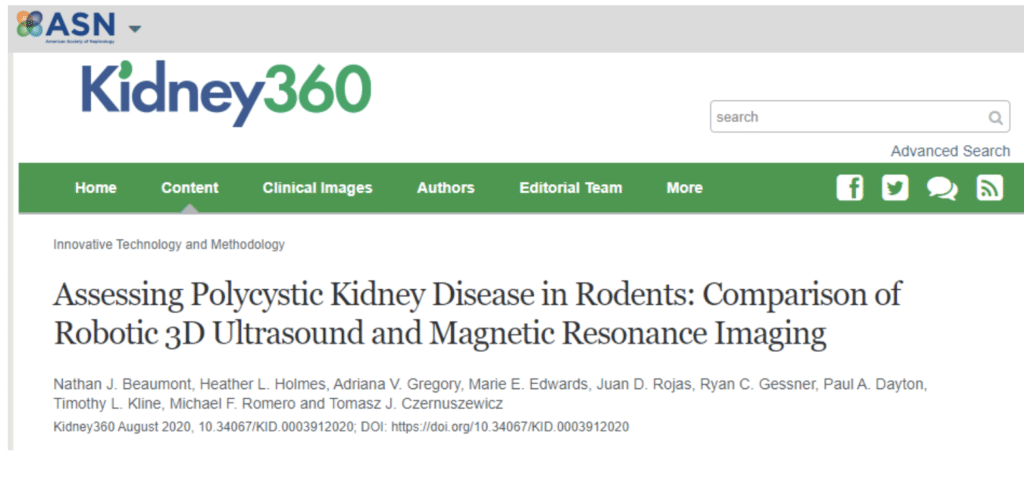 RESEARCH TRIANGLE PARK, NC – Polycystic kidney disease (PKD) is an inherited disorder which severely impacts patients and their families afflicted by it. A promising non-invasive biomarker for PKD progression is total kidney volume (TKV). The most popular noninvasive method of measuring TKV in preclinical studies is via magnetic resonance imaging (MRI), but these systems are expensive to operate, have long acquisition times. In this study, the Vega's robotic ultrasound capabilities were compared to a state of the art MRI system at the Mayo Clinic in Rochester, MN. The goal was to determine the extent to which TKV measurements correlated between a high-throughput Vega® and an MRI system. While measurements on the Vega® took <5 mins to collect, the Vega® TKV measurements correlated with MRI TKV measurements R2 = 0.94. In addition to measuring TKV, renal vascular density was assessed using acoustic angiography (AA), a contrast-enhanced US methodology. These studies demonstrated that the Vega® can provide a rapid and accurate workflow for noninvasively evaluating PKD in rodent models.
Acoustic Angiography is a patented and exclusively licensed technology of SonoVol®, and available on both the Vega® and Strata™ imaging platforms. Contact info@sonovol.com to learn more about using Acoustic Angiography for your research.
Beaumont, NJ et al. "Assessing Polycystic Kidney Disease in Rodents: Comparison of Robotic 3D Ultrasound and Magnetic Resonance Imaging." Kidney360 (2020). https://doi.org/10.34067/KID.0003912020
Acoustic Angiography featured in Nature Biotechnology
CHAPEL HILL, NC
– SonoVol
®
co-founder Dr. Paul Dayton working with collaborator Dr. Victor Garcia-Martinez's team at UNC used patented SonoVol
®
Acoustic Angiography technology to visualize microvasculature in a novel tissue organoid system in their recent paper [1]. The organoid system they evaluated consists of human lung tissue, containing up to 40 different cell types, including nonhematopoietic cells, and is susceptible to infection with clinically relevant human pathogens such as Middle East respiratory syndrome coronavirus, Zika virus, respiratory syncytial virus, and cytomegalovirus. Their Acoustic Angiography image data revealed vascular infiltration within the organoid; by demonstrating that angiogenesis and the formation of large blood vessels both within and surrounding the organoid, the research team could determine which organoid grafts had been accepted by the hosts. These models could open a new frontier for infectious disease research and facilitate in vivo testing of therapeutics currently not possible with conventional models. Acoustic Angiography is a patented and exclusively licensed technology of SonoVol
®
, and available on both the Vega
®
and Strata™ imaging platforms. Contact
info@sonovol.com
to learn more about using Acoustic Angiography for your research.
Wahl, Angela, Chandrav De, Maria Abad Fernandez, Erik M. Lenarcic, Yinyan Xu, Adam S. Cockrell, Rachel A. Cleary et al. "Precision mouse models with expanded tropism for human pathogens." Nature Biotechnology 37, no. 10 (2019): 1163-1173.
SonoVol® technology used to non-invasively evaluate nanoparticle-enhanced radiation therapy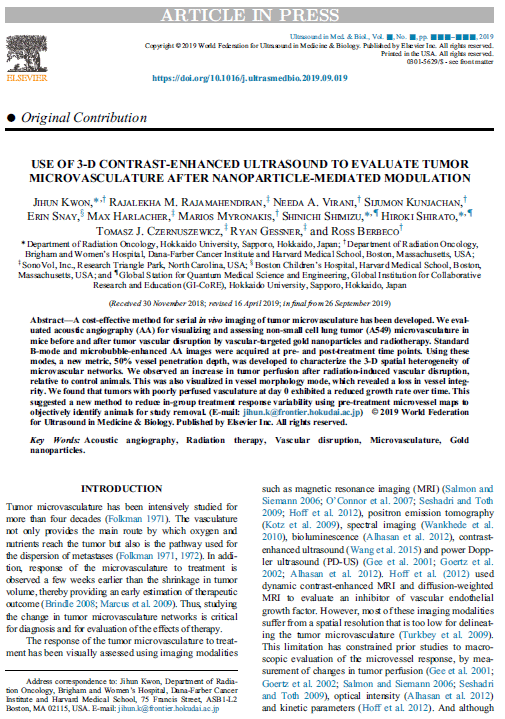 RESEARCH TRIANGLE PARK, NC – In a study published recently in Ultrasound in Medicine and Biology [Kwon 2019], an international team of radiation oncology researchers leveraged SonoVol® microvascular imaging approach for non-invasively studying the anticancer effects of a promising new oncology treatment approach. The team, led by Dr. Ross Berbeco at the Dana-Farber Cancer Institute, Brigham and Women's Hospital and Harvard Medical School, and in collaboration with the Department of Radiation Oncology in Hokkaido University (Japan), had previously observed improved preclinical outcomes when radiation therapy was combined with a targeted nanoparticle formulation.
"The general idea is that these nanoparticles can amplify the energy from a beam of radiation in a highly localized area. If you're able to deposit them in a tumor and then apply radiation to that tissue, the nanoparticles act as millions of tiny amplifiers for that treatment, increasing the energy felt by the tumor but sparing other healthy tissue in the region."

Ross Berbeco, Ph.D.
Using Acoustic Angiography, the team was able to observe a trend between the vascularity inside a tumor at the time of therapy and the resulting growth rate of the tumors after one week. This observation has motivated additional studies to explore adaptive therapy approaches, where a treatment is tailored based on an individual tumor's vascularity.
Congratulations to the Harvard and Hokkaido teams!
For additional information on how SonoVol® non-invasive in vivo imaging technology can support your lab's radiation therapy research, please contact us today at info@sonovol.com
Citation: [Kwon 2019] Kwon, J. et al., 2019. Use of 3-D Contrast-Enhanced Ultrasound to Evaluate Tumor Microvasculature After Nanoparticle-Mediated Modulation. Ultrasound in Medicine & Biology. PMID: 31694771
SonoVol® welcomes new VP of Applications and Product Strategy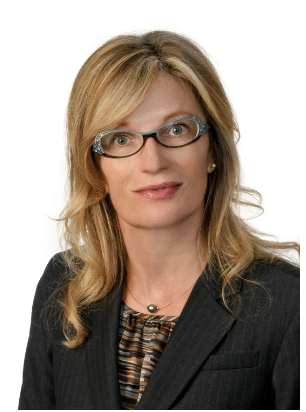 RESEARCH TRIANGLE PARK, NC
–
We are excited to announce the onboarding of the newest member of the SonoVol® management team, Dr. Alexandra De Lille, DVM PhD. For over 15 years, she has worked at the interface of
in vivo
imaging and drug development. Dr. De Lille will serve as the VP of Applications and Product Strategy. She will work alongside both technical and commercial teams to develop applications, drive commercial growth, identify opportunities for SonoVol® technology to solve challenges in the market.
SonoVol™ to present at 2019 AACR meeting (Booth #4640)
RESEARCH TRIANGLE PARK, NC – We are excited to announce that SonoVol™ was selected as an exhibitor at this year's American Association for Cancer Research (AACR) meeting in Atlanta, Georgia. The meeting will run from March 29th to April 3rd and will highlight the latest work in translational oncology research from teams across the world. If you are planning to attend this year's meeting, please stop by our booth (#4640) to learn about our two product lines, Vega™ and Strata.
In addition to meeting you at the booth, we encourage you to stop by our posters to see the latest applications leveraging these two platforms:
Introduction to the Vega™ ultrasound imaging platform

"A Preclinical Ultrasound Platform for Widefield 3D Imaging of Rodents." (Poster #1955)
Monday, 4/1 – 1-5 pm, poster section 5, location 23

Use of the Vega™ imaging platform to monitor different tumor treatments in a kidney cancer model

"Early treatment response detected in a murine clear cell renal cell carcinoma model in response to combination therapy with antiangiogenic and notch inhibition therapy using a non-invasive imaging tool." (Poster #1958)
Monday, 4/1 – 1-5 pm, poster section 5, location 26

Introduction to the Strata ultrasound + BLI imaging platform

"Tracking angiogenesis-induced microvascular changes in a lymphoma model via a new high throughput non-invasive dual modality imaging platform" (Poster #1935)
Monday, 4/1 – 1-5 pm, poster section 5, location 3
We hope to see you in Atlanta!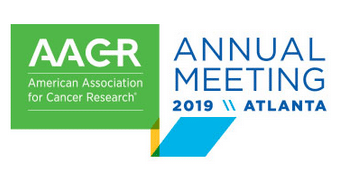 UNC-Chapel Hill researchers track preclinical tumors with Vega™
RESEARCH TRIANGLE PARK, NC – SonoVol™ is excited to announce a recent peer-reviewed publication featuring the Vega™ platform, "A new preclinical ultrasound platform for widefield 3D imaging of rodents," in the journal Review of Scientific Instruments. This study by Czernuszewicz et al., describes the underlying technology for the Vega™ platform and demonstrates the power of utilizing robotically driven ultrasound to capture highly-reproducible longitudinal data in a mouse xenograft model. Tumor-bearing mice were evaluated with the Vega™ over a period of several weeks using both tissue and vascular imaging modes to monitor the progression of the disease. Results showed that the Vega™ generated reproducible data across multiple users (regardless of who operated the instrument or who analyzed the data).
The Vega™ can be leveraged for many different types of preclinical research studies, such as non-invasive assessments of cancer or polycystic kidney disease (PKD), said Ryan Gessner Ph.D., CEO of SonoVol™.
"We are committed to making instruments that produce highly accurate measurements of in vivo tissues, and that operate with smooth and efficient workflows. Our customers don't want to spend their time learning to be sonographers – they care about the biology and don't want the instrumentation to get in the way. Dr. Czernuszewicz's recent publication and collaboration with the UNC Chapel Hill team demonstrates the Vega's ability to deliver on that commitment."
The article is available for viewing on the publisher's website.
Citation: Czernuszewicz, TJ, et al. "A new preclinical ultrasound platform for widefield 3D imaging of rodents." Review of Scientific Instruments, 89, no. 7 (2018).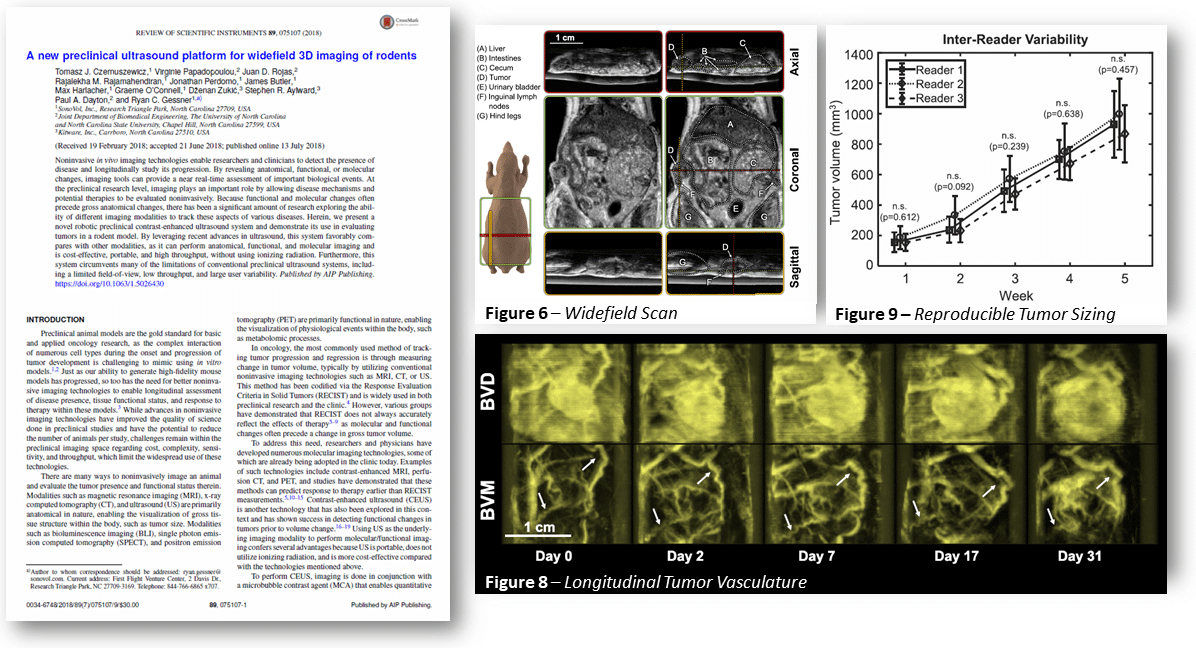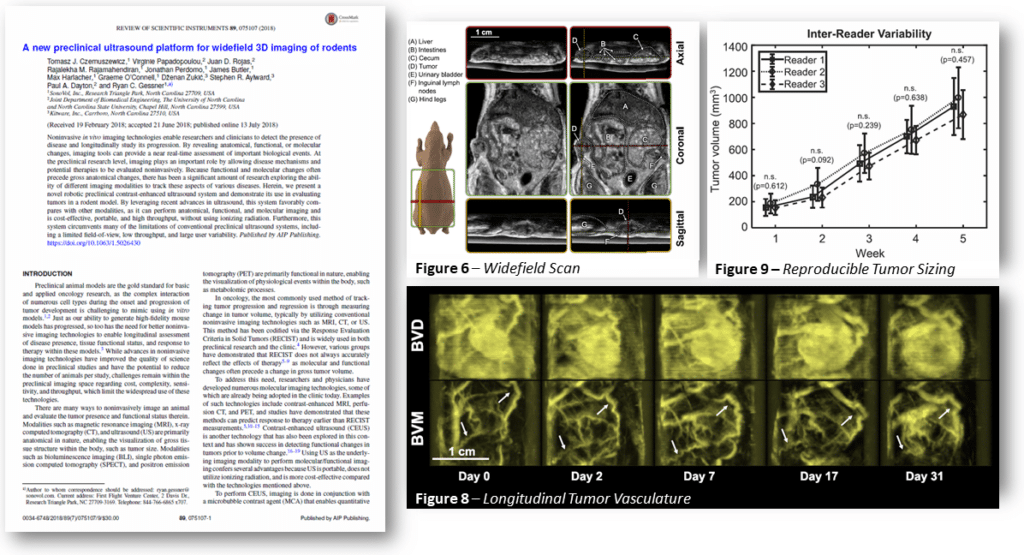 SonoVol™ Awarded Phase II National Institutes of Health SBIR Grant
After successfully completing the aims of the Phase I feasibility project, SonoVol™ has been awarded a Phase II SBIR from the National Institute of Diabetes, Digestive and Kidney Diseases (NIDDK) to continue developing its noninvasive liver disease research platform. This two-year $1.7M Phase II grant is to fund an R&D project entitled "A preclinical multi-modal system for dynamic noninvasive assessment of liver disease", and will be underway by the end of May, 2018.
The project is to be led by grant PI Dr. Tomek Czernuszewicz, and will eventually lead to new research tools deployed on the SonoVol™ Vega™ imaging platform. This new platform will allow four non-invasive technologies to be used nearly simultaneously for a multi-metric assessment of diseased livers: quantitative ultrasound (QUS), shear wave elasticity imaging, Acoustic Angiography, and targeted molecular imaging. The prototype system will be validated in collaboration with researchers at UC San Diego, Kitware Inc., and UNC Chapel Hill.
While the technology will be validated in liver disease, in the future it could be extended to study several others including cancer and cardiovascular disease models, increasing its future impact on the field.
SonoVol™ announces launch of Vega™
The SonoVol™ team is excited to announce the successful launch of the Vega™ imaging platform at the 2017 International Ultrasonics Symposium in Washington DC. The Vega™ offers a robotic multiplexed workflow with webcam guided hands-free data acquisition for high throughput and user-invariant studies.
Additionally, the SonoVol™ patented high resolution Acoustic Angiography vascular imaging mode, only available on the Vega™ platform, was featured. This microvascular tumor imaging technology, featured in over 20 publications, allows users to quantitatively assess tumor response to therapy.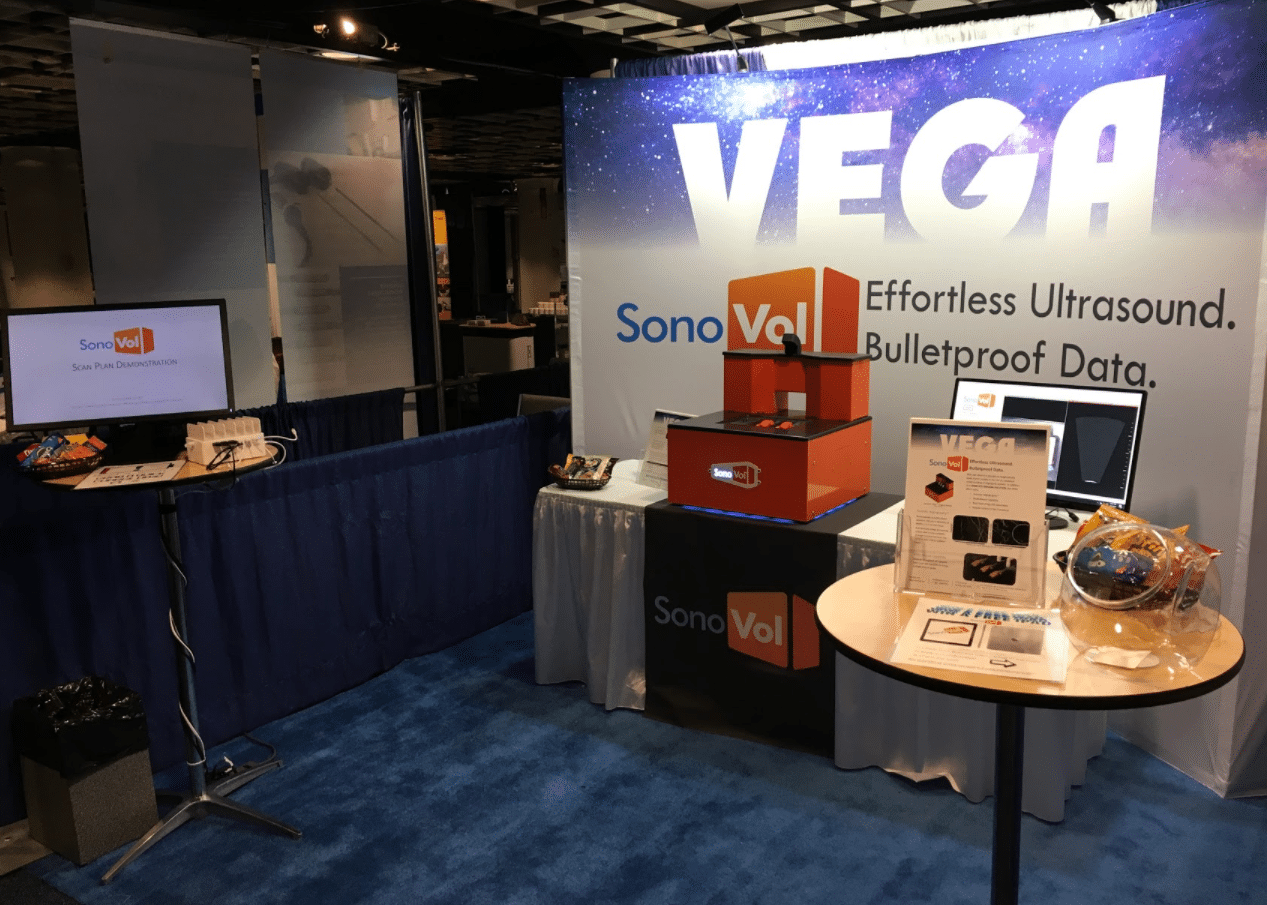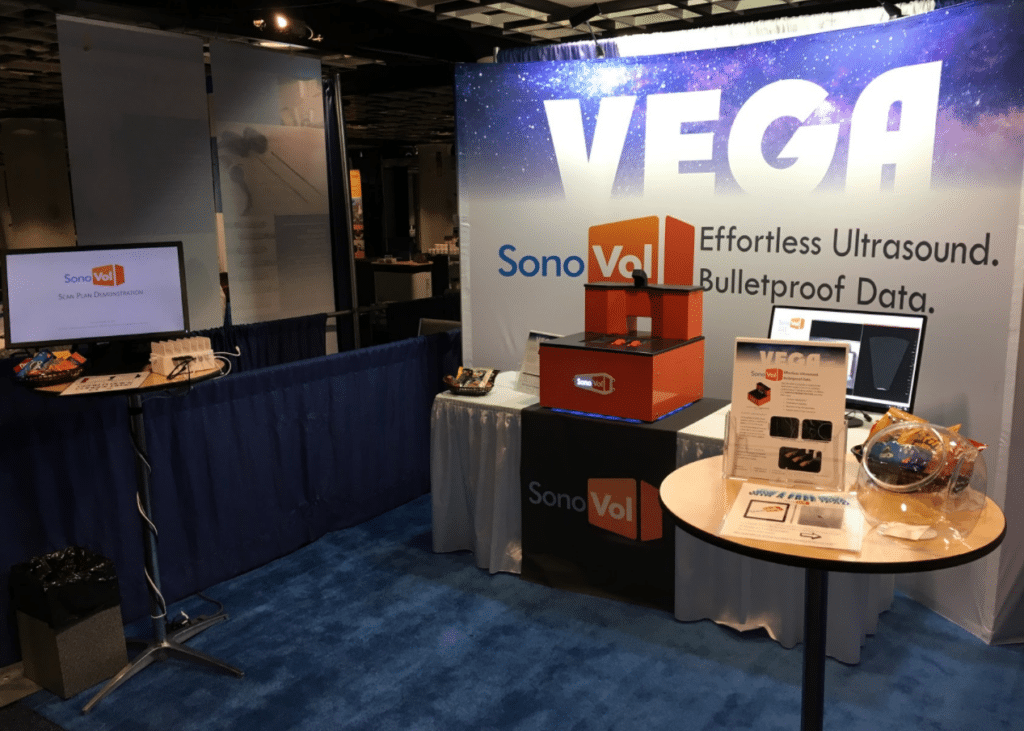 SonoVol™ to present at this year's IEEE International Ultrasonics Symposium​
SonoVol™ is excited to present at this year's IEEE IUS meeting in Washington, DC (http://ewh.ieee.org/conf/ius/2017/). Come see us at Booth 27 to see the Vega™ 100 and register for our iPad giveaway.
Additionally, come see our posters and oral presentation on Friday and Saturday.
A New Preclinical Ultrasound Imaging Platform for Whole-Body Multiplexed Imaging.
Oral Session 2D-4 – Fri. Sept. 8th, 8:45 am
Automated System for Point Shearwave Elastography (pSWE) in Rodent Livers.
Poster Session P1-B9-6 – Fri. September 8th
Imaging the Rat Liver and Heart with a 3D Motion Corrected Acoustic Angiography System.
Poster Session P1-C4-9 – Sat. September 9th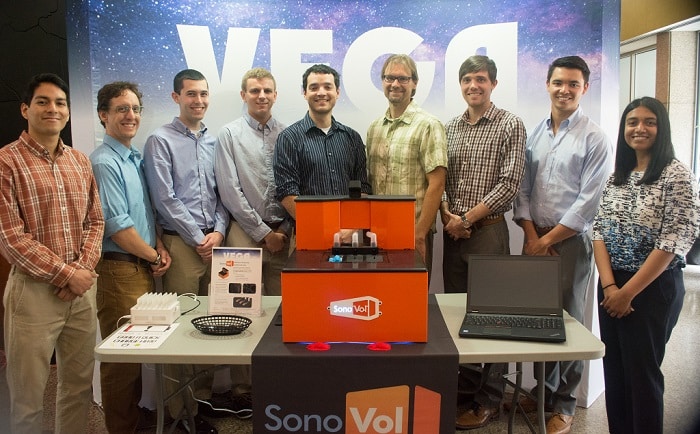 SonoVol™ Selected to Present at the AAPM 2017 Meeting​
SonoVol™ is excited for the opportunity to present data acquired with its non-invasive tumor imaging system at this year's American Association of Physicists in Medicine (AAPM) meeting in Denver, Colorado. The SonoVol™ poster, entitled "Testing a Tomographic Ultrasound System for Use in Small Animal Radiotherapy Guidance: A Feasibility Study," will be on display Sunday evening, July 30th from 3 – 6 pm. Stop by and learn how SonoVol™ microvascular tumor imaging can enhance your radiation therapy research!