About Us
SonoVol is a spinout company from the University of North Carolina at Chapel Hill.  SonoVol's proprietary technology, Acoustic Angiography, was developed in co-founder Dr. Paul Dayton's lab within the UNC-NCSU Joint Department of Biomedical Engineering.  Early funding from Carolina Kickstart and the National Science Foundation helped start the development of an ultrasonic rodent tissue and vasculature imaging device.
---
Leadership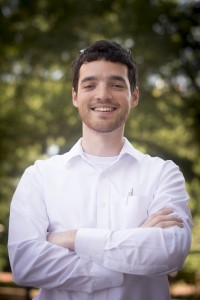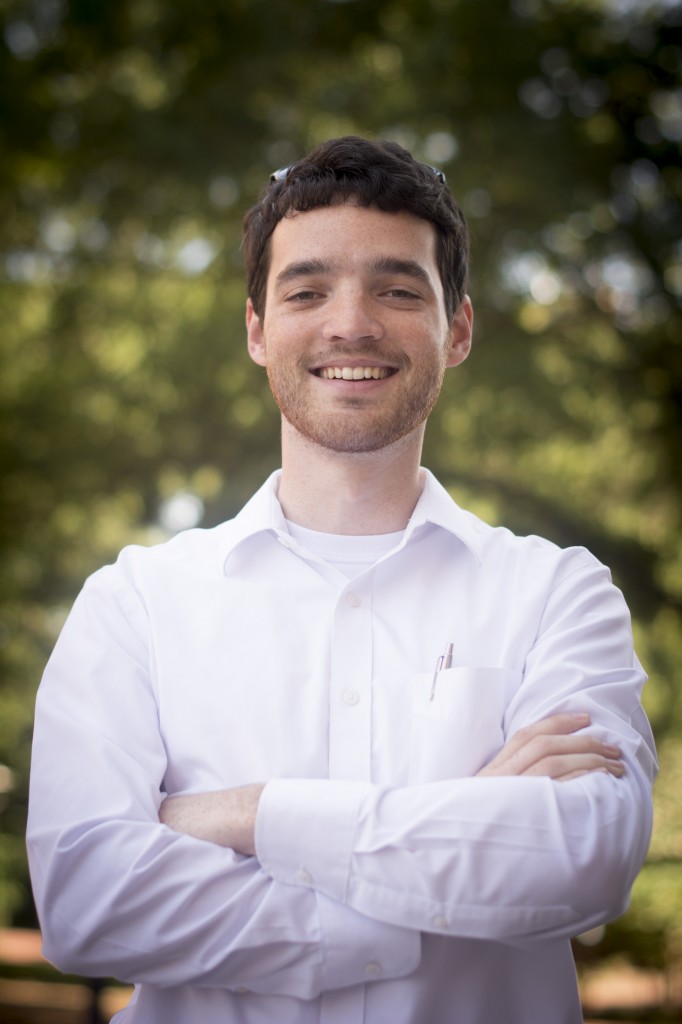 Ryan Gessner, Ph.D.
Co-founder and CEO
With over 10 peer-reviewed manuscripts in high resolution ultrasonic imaging of vasculature, Dr. Gessner leads product development efforts for SonoVol's next gen imaging scanner. In 2013 he was awarded both the Distinguished Dissertation award and the Lineberger Cancer Center's Graduate Fellow Award in Basic Sciences. He currently serves as PI on two Phase II SBIRs through the NSF and NCI.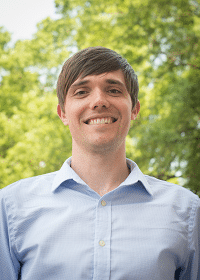 Tomek Czernuszewicz, Ph.D.
CTO
Dr. Czernuszewicz received his PhD in Biomedical Engineering from the University of North Carolina at Chapel Hill with a focus on advanced ultrasound imaging and elastography. Dr. Czernuszewicz has published numerous peer-reviewed manuscripts and has since been awarded several small business research grants from the National Institutes of Health as PI, co-PI, and co-investigator. Prior to graduate school, he worked as a software engineer at Zargis Medical Corp., a biotech startup developing novel computer-aided auscultation and telemedicine technologies. The company's flagship software launched in 2009 to critical acclaim, including winning "Innovation of the Year" from Popular Science among other awards.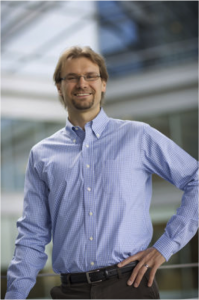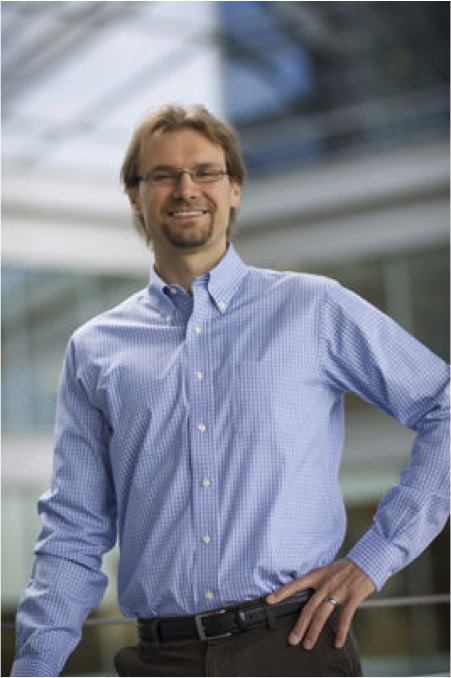 Paul Dayton, Ph.D.
Co-founder and Head of Scientific Advisory Board
Paul Dayton is Professor and Associate Chair in the UNC-NCSU Joint Department of Biomedical Engineering.  Dr. Dayton brings over 17 years of ultrasound engineering experience to SonoVol's technical team, and has published over 120 papers and book chapters in the field of ultrasonic imaging. The Dayton lab currently employs 18 students and staff members working towards new ultrasound imaging and ultrasound-mediated therapeutics technologies, with a primary focus on improving cancer detection and assessment approaches.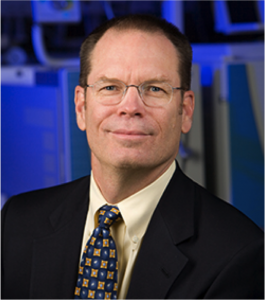 Don Rose, Ph.D.
Director
Don Rose is the Director of UNC's Carolina KickStart Program (formerly NC BioStart). Prior to that, he held senior leadership roles at a number of life science startups, and was a general partner with Catalysta Partners (now Hatteras Venture Partners). Dr. Rose was co-founder and VP of Research and Development for Cartesian Technologies, a leader in instrumentation for DNA microarrays and nanoliter dispensing. Dr. Rose received his Ph.D. in Analytical Chemistry and BS in Nutrition from the University of North Carolina. He has published eight papers, two book chapters, and holds six US patents.
---
Board of Advisors
Peter C. Johnson, MD
Peter serves as the chairman of the advisory board for SonoVol, with an expertise focused in the regenerative medicine space. In the 1990s Peter was Founder and President of the Pittsburgh Tissue Engineering Initiative, and later cofounded TissueInformatics, which developed a suite of tissue analysis software products. He has served as an executive at a number of other biotech companies, serves as co-editor in chief of the journal Tissue Engineering for over a decade, and is an Adjunct Professor at UNC's Kenan Flagler Business School, the UNC Department of Surgery, the joint NC State/UNC Department of Biomedical Engineering and the Wake Forest Institute of Regenerative Medicine. He is presently a co-founding Principal at MedSurgPI, LLC.
Trent Norris
Trent has dedicated the last 18 years of his professional life to the clinical and commercial side of biotechnology, clinical medicine, medical device, molecular imaging and information system markets. These years have been spent in government and corporate environments ranging from the U.S. Navy, private family-owned biotechnology start-ups, to multibillion-dollar public technology companies. He is currently the Senior Discovery Services Manager at Perkin Elmer.
Michael Rosol, Ph.D
Dr. Rosol is the Head of the Translational Imaging Group at Novartis Pharmaceuticals. He brings over 15 years of preclinical imaging experience in both academic and industry settings. His training and experience are in the fields of biophysics, physiology and biological/medical imaging, and his past research focused on cardiovascular imaging, and image reconstruction as applied to muscle physiology and animal models of cancer and stem cell biology. He has also directed two academic core imaging facilities.
Juergen Willmann, MD
Dr. Willmann is a board certified radiologist, and the Principal Investigator of the Translational Molecular Imaging Laboratory at Stanford University. His laboratory focuses on developing clinically translatable molecular and functional imaging biomarkers with special focus on pancreatic, liver, renal, ovarian, and prostate cancers. As a clinician-scientist with over 20 papers published in the last 10 years, Dr. Willmann is a leading expert in both clinical and preclinical cancer assessment with ultrasound.