SonoVol® platform makes it easy to

non-invasively
image radiation induced changes to tissue.
Our benchtop platform can be deployed next to your irradiator.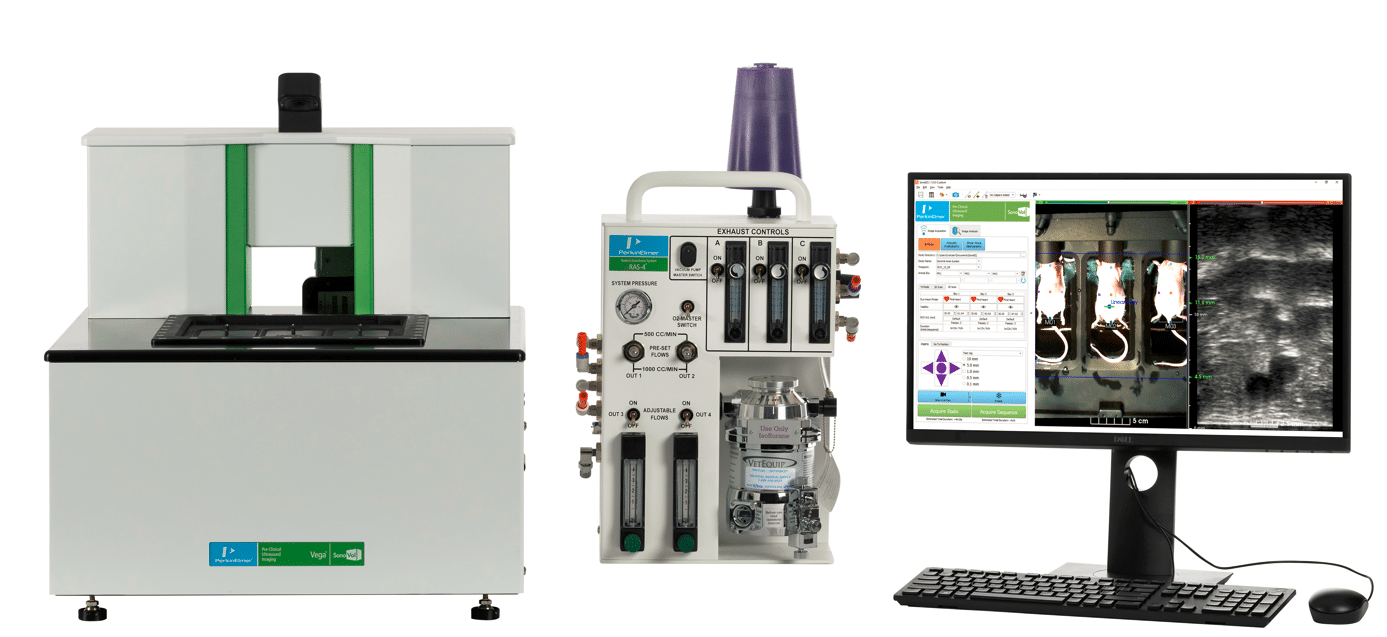 Get imaging data in near real-time, before and after irradiation timepoints.
Fully integrated anesthesia system can be combined with your lab's existing isoflurane delivery approach, or as standalone solution.
Quantify tumor size non-invasively with excellent soft tissue contrast

Biology doesn't happen in two dimensions – SonoVol® imaging technology enables true volumetric tumor measurements not possible with calipers.
Visualize tumors in the context of the broader anatomy with wide-field imaging not possible with conventional hand-held ultrasound
No geometrical assumptions + excellent soft tissue contrast = more accurate measurements and smaller error bars.
Evaluate both orthotopic and subcutaneous models.
Instantiate new models using image-guided injection
Visualize radiation induced microvascular changes over time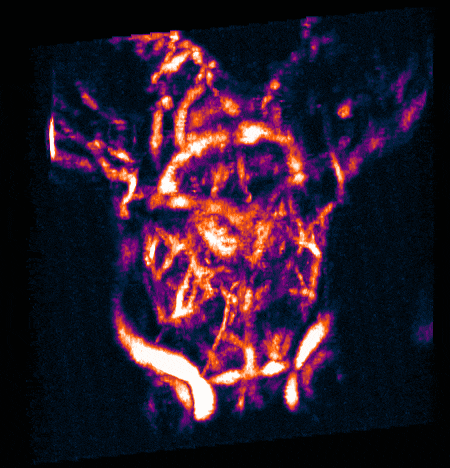 Murine brain vasculature imaged with acoustic angiography. Image courtesy of P. Durham (UNC-Chapel Hill)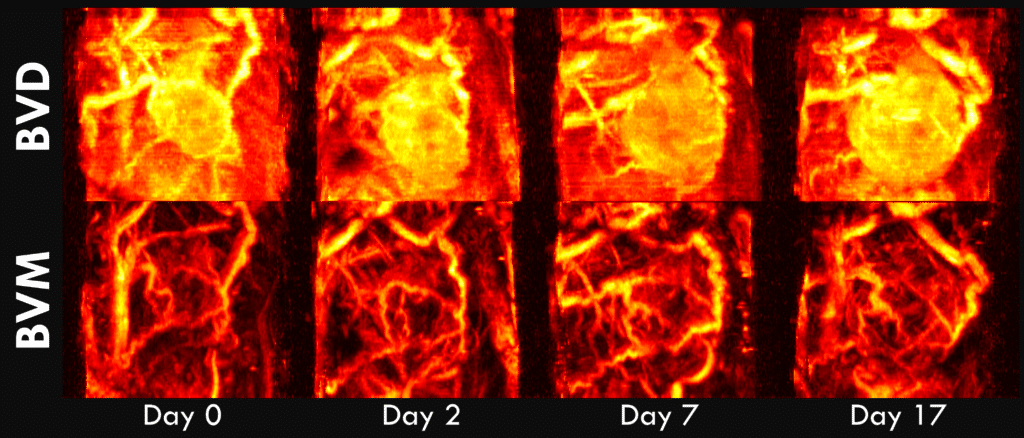 Tumors imaged over time with Acoustic Angiography

Czernuszewicz, T.J. et al 2018. A new preclinical ultrasound platform for widefield 3D imaging of rodents. Review of Scientific Instruments, 89(7), p.075107. (Pubmed link)
Microvasculature and angiogenic changes can reveal response to therapy sooner than tumor size.
Using the Acoustic Angiography imaging module from SonoVol®, tumor blood vessel network morphology (BVM) and vessel density (BVD) can be evaluated.