Rapid evaluation of
both kidneys
in 3D has never been easier.
Want to see it in action?
Quantitatively assess both kidneys in a single 1 minute scan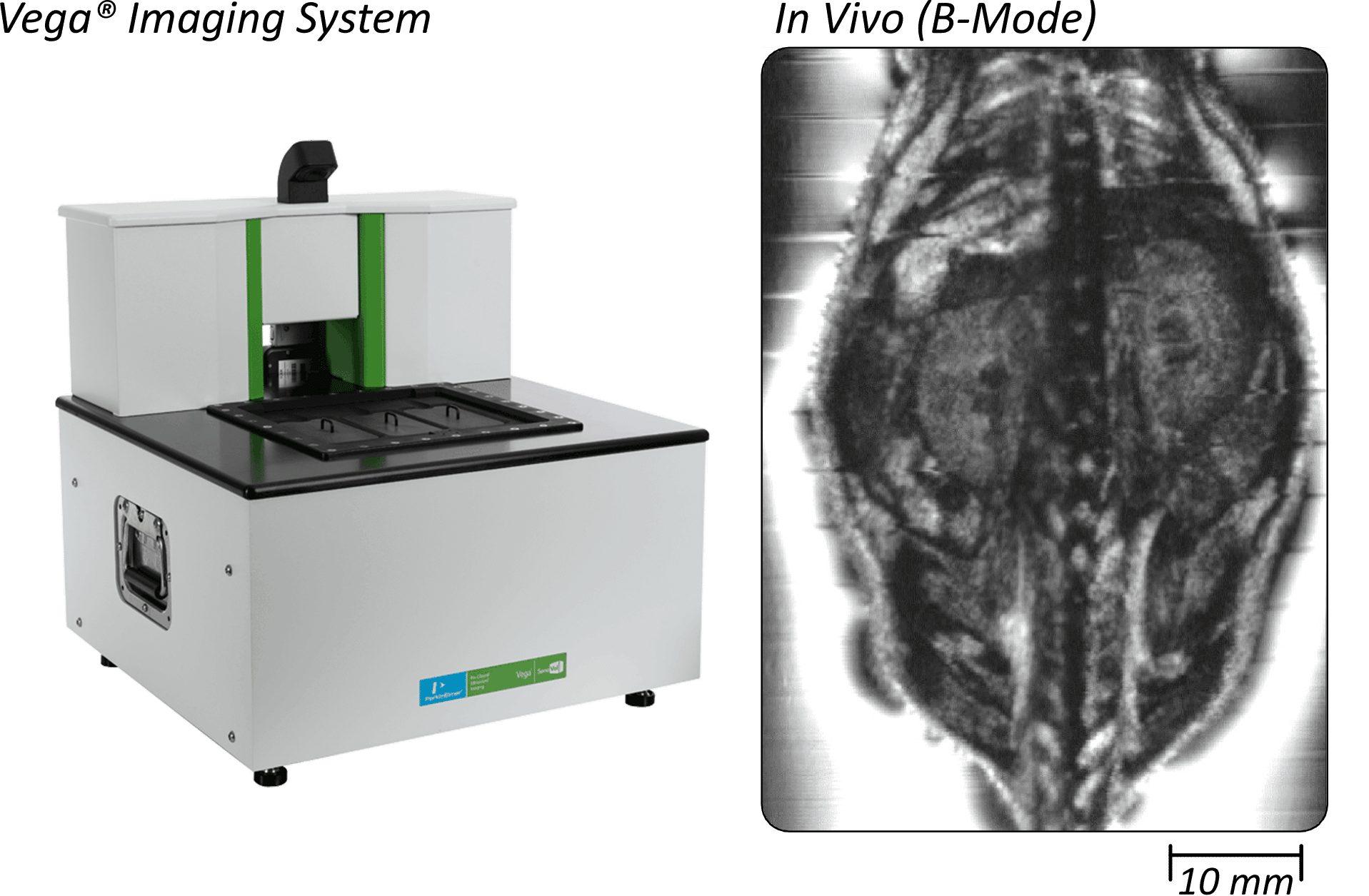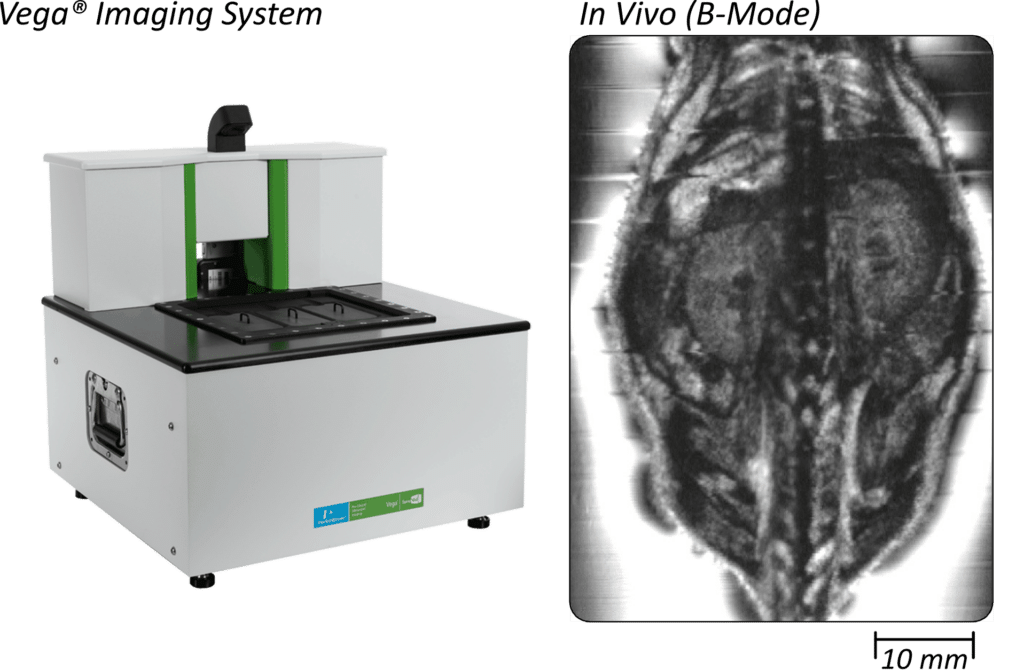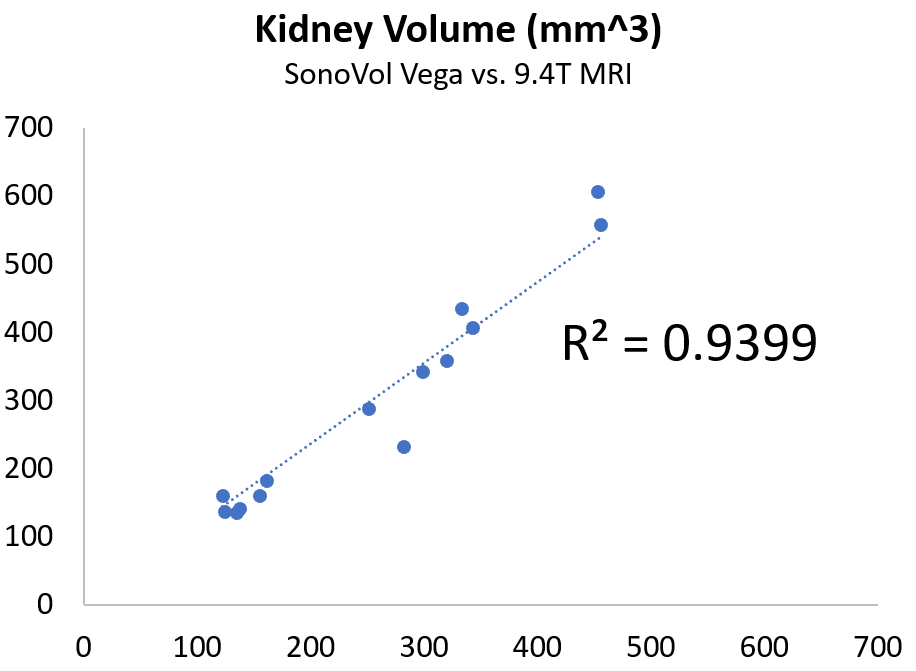 Data collected in collaboration with the Romero and Kline labs at The Mayo Clinic.
Visualize both kidneys in a single rapid wide-field ultrasound scan.
Kidney size can be accurately quantified both in vivo for longitudinal studies or ex vivo for terminal studies.
Data correlates very highly with MRI, as seen in the above plot. Use the Vega® as a screening tool to better time MRI studies or study endpoints.
Robotic 3D scanning ensures reproducible and consistent imaging data with low operator variability.
Use high-throughput scanning (3x mice, 1 min/mouse) for large cohort studies.
Study kidney microvasculature
Visualize how pathology modifies vessel architecture with Acoustic Angiography, the patented contrast-enhanced imaging approach from SonoVol®.
Assess changes to kidney perfusion in response to therapeutics or genetic modifications.
Quickly identify aberrant tissue characteristics, such as tumors or cysts.
Choose from several 3D feature quantification modes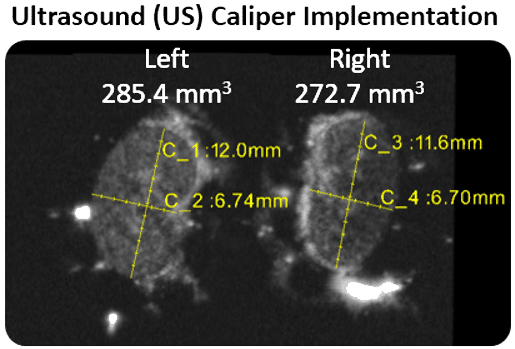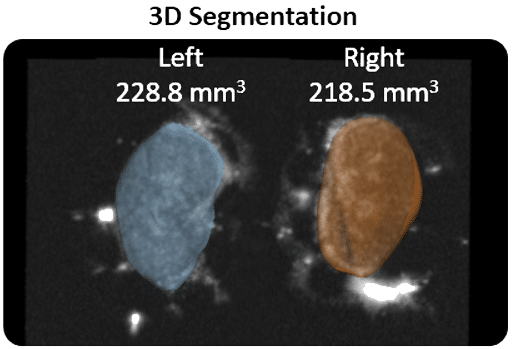 ADVANTAGES
Highly accurate
No assumptions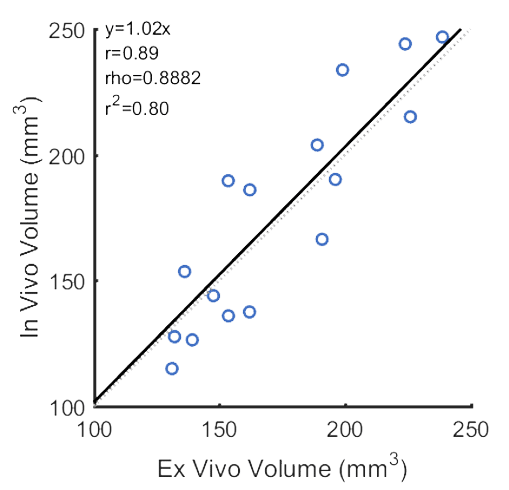 In vivo and ex vivo kidney volume measurements are well correlated. r = Pearson corr; rho = Spearman corr; r2 = coefficient of determination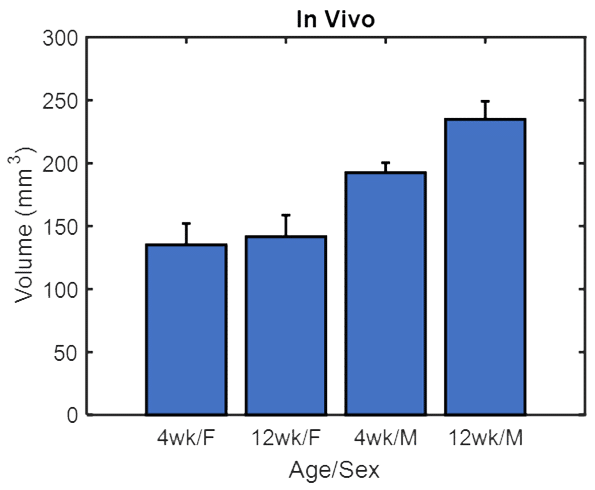 Kidney volume increases as a function of both age and sex of mouse (N=4 kidneys per group).