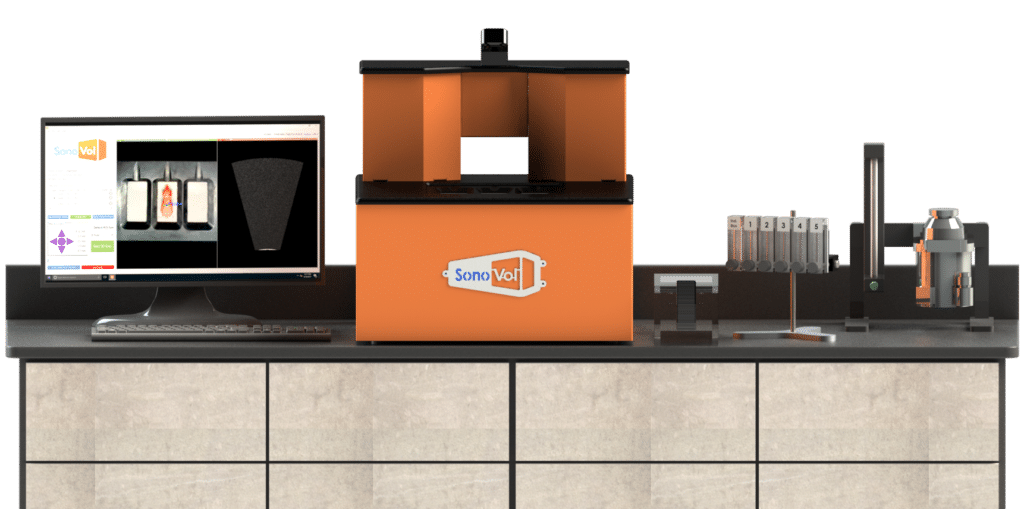 Vega
---
Acoustic Angiography™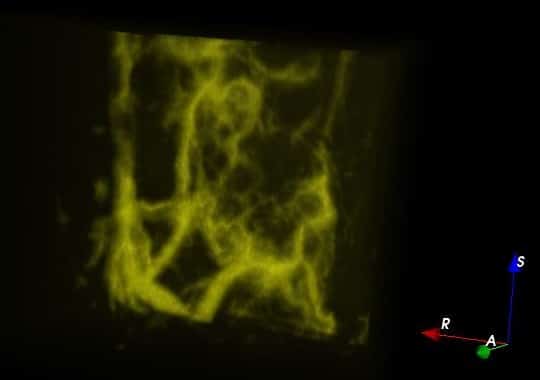 Noninvasively quantify blood vessels ≥150 μm in diameter and at depths up to 2.5 cm into tissue.
3D Ultrasound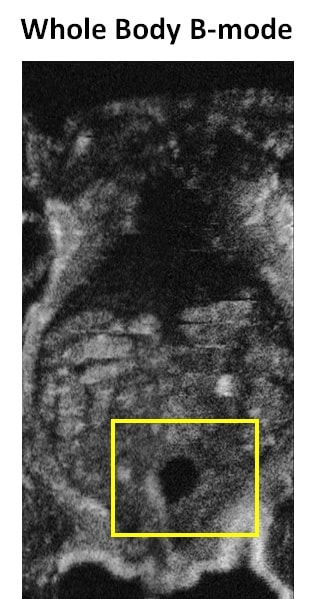 Automated robotic acquisition enables researchers to rapidly determine tumor size, location, morphology, and vascular density. Compare the whole body field of view with a typical region of interest size (outlined in yellow above) using the Vega™ platform.
High-Throughput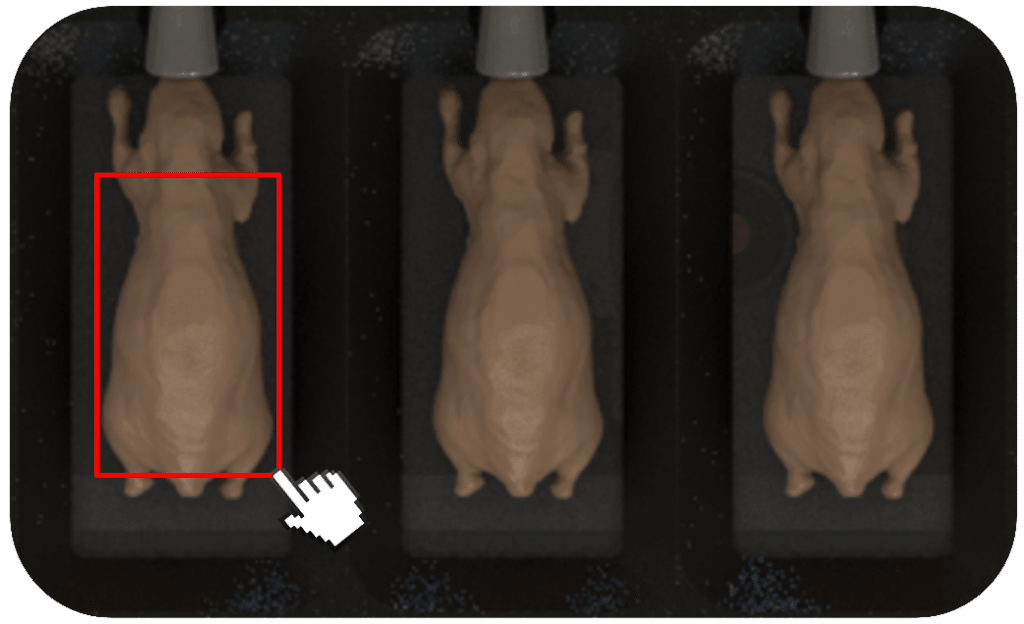 Quickly and easily scan up to 3 mice in a row using automated robotic scan plans.